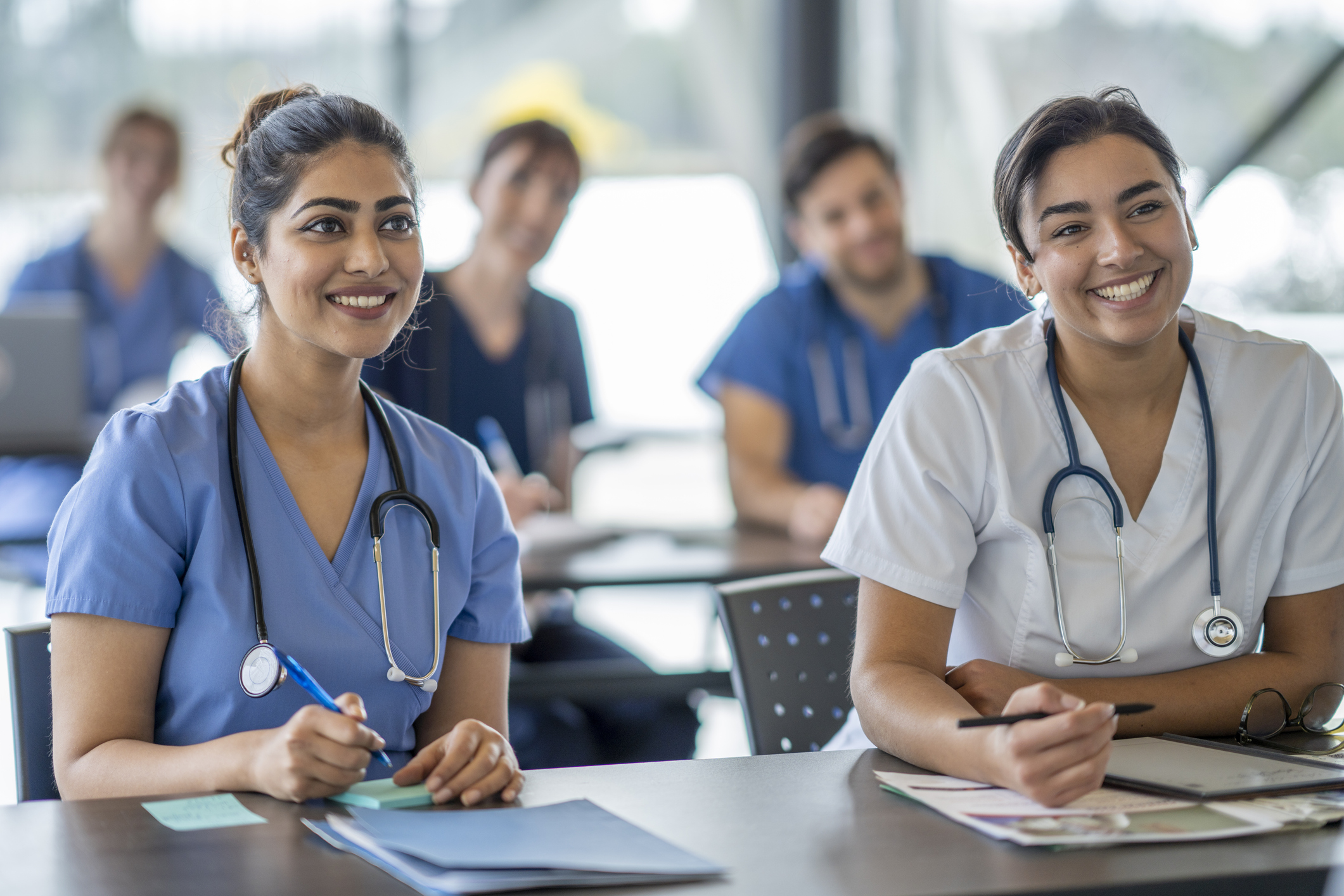 MRCP
6th November 2023
MRCP Part 1 Complete Guide
The full MRCP(UK) diploma contains three parts, MRCP(UK) Part 1, MRCP (UK) Part 2 Written, and MRCP(UK) Part 2 Clinical (PACES).
If you're planning to take the exam in 2024, this MRCP Part 1 Complete Guide will provide you with the relevant information to help you prepare for the exam.
Which specialties require MRCP? 
If you intend to apply for any Physician Higher Specialty Training (PHST) programmes, it is necessary to have completed the entire MRCP(UK), or an acknowledged equivalent, before the specified deadline. This is often by the offer date, however, please ensure you check your relevant specialty deadline here. 
The following specialties are affected:
*Physician training only.
What is the MRCP Part 1?
This exam is for doctors who have already spent a year active in some form of medical employment. However, before you can enter specialist training, you must prove that you have a satisfactory level of medical knowledge. That's where MRCP Part 1 comes in. With this exam, you will be expected to understand a wide variety of topics. Although this exam requires candidates to make use of their previous knowledge, your understanding of medical science must have developed since your graduation.
What is the difference between MRCP Part 1 & 2?
MRCP Part 1 builds on the knowledge of basic medical science which is acquired from undergraduate education. The exam covers a range of subjects in a multiple-choice format, to determine if you have the necessary knowledge as a doctor. Because of this, MRCP Part 1 aims to test your understanding of common disorders, clinical sciences and national guidelines of the UK.
Also formed from multiple-choice questions, MRCP Part 2 assesses the candidates practical knowledge of Part 1. However, the questions in Part 2 of the exam will likely include images to emphasise the outcome of investigations. Throughout the exam, each candidate is observed on their medical skills, knowledge and behaviour when dealing with specific medical scenarios.
Requirements for MRCP Part 1
To be eligible for MRCP Part 1, a minimum of one year must have passed since your medical graduation and you must have spent this time in some kind of medical employment.
MRCP Part 1 Dates
When you feel you are at a time when you are able to prepare for your MRCP, you need to first book an exam date. The MRCP exam occurs four times a year; you can find the upcoming dates for 2024 below. The current fee is £460 for UK students and £616 for international students. To apply for MRCP Part 1, you can register an account and apply through the MRCP UK website.
The upcoming exam dates are as follows:
| Exam date | Application period | Results by |
| --- | --- | --- |
| 24 January 2024 | 6 – 13 November 2023 | 23 February 2024 |
| 17 April 2024 | 5 – 12 February 2024 | 17 May 2024 |
| 14 August 2024 | 3 – 10 June 2024 | 13 September 2024 |
|  16 October 2024 |  5 – 12 August 2024 | 15 November 2024 |
MRCP Part 1 Questions
In MRCP Part 1, you will need to take two papers. You will have 3 hours to complete 100 multiple choice questions in each paper. Using something known as a 'best of five' format, your job is to choose one correct answer from five options. The other four options will be similar to the correct answer, but are not the preferred choice. As a candidate, you will have to decide which one you think is the best answer from a selection of five possibilities. As there is no negative marking in this exam, you are given one mark for every right answer.
MRCP Part 1 Results
Your exam result will be worked out with something called equating. This process ensures that candidates are awarded similar overall results for corresponding rates of performance in separate parts of the MRCP exams.
Candidates no longer receive hard copies of examination results in the post. Instead, MRCP exam results are published on the MRCP UK website, with each candidate able to view their specific results by logging into their account.
MRCP Part 1 Pass Mark
To pass Part 1 of the MRCP exam, you will have to get a mark higher than 540. After tallying the number of correct answers in the two papers, most scores will range anywhere from 200 to 800. With the use of equating, the difficulty of each question and the overall exam will have been considered as well. You can review the latest diet performance reports here.
Resources
To make sure that you are fully prepared to take MRCP Part 1, you need to build your knowledge in line with the UK core medical training curriculum, internal medicine training and UK national guidelines. Alongside these guidelines, you should study the relevant clinical textbooks and medical journals.
Completing example questions for the MRCP Part 1 will help you to become familiar with the types of questions you'll experience in the exam. It'll also help you to gain practical experience of answering questions within the given time so you feel more prepared on exam day.
For further support in your preparation for MRCP Part 1, there are a number of courses that can help you get ready for your MRCP exam. These courses are delivered by the three Colleges that make up the Federation of Royal Colleges of Physicians of the United Kingdom and can be delivered in a range of formats.
How to prepare for MRCP Part 1
To start with, all candidates should prepare for MRCP Part 1 by gaining practical experience in caring for medical emergency patients.
A key part of ensuring that you are ready for any exam is by going through sample questions. By doing this, you will be able to understand the format of the exam and recognise patterns in the questions. As there are hundreds of questions in the MRCP exams, it's wise to complete mock exams under timed conditions.
Instead of simply memorising concepts, you should also aim to understand the reasoning behind why questions are right or wrong. Finally, if you know any doctors that have completed the MRCP qualification, you can ask them for advice. By approaching the exam in a similar way, you will be giving yourself a higher chance of success.
Is MRCP Part 1 Difficult? 
There is no doubt that MRCP Part 1 is a challenging exam. However, if you prepare correctly, you can pass this exam without too much trouble. To do this, you will need advanced knowledge of applied basic sciences and medical principles.
Candidates who first take the exam shortly after their graduation are most likely to pass. After this point, the pass rate goes down the longer the candidates decide to wait. This doesn't mean that you should take the exam before you are ready, as your level of preparation will be the deciding factor in whether you pass the first time.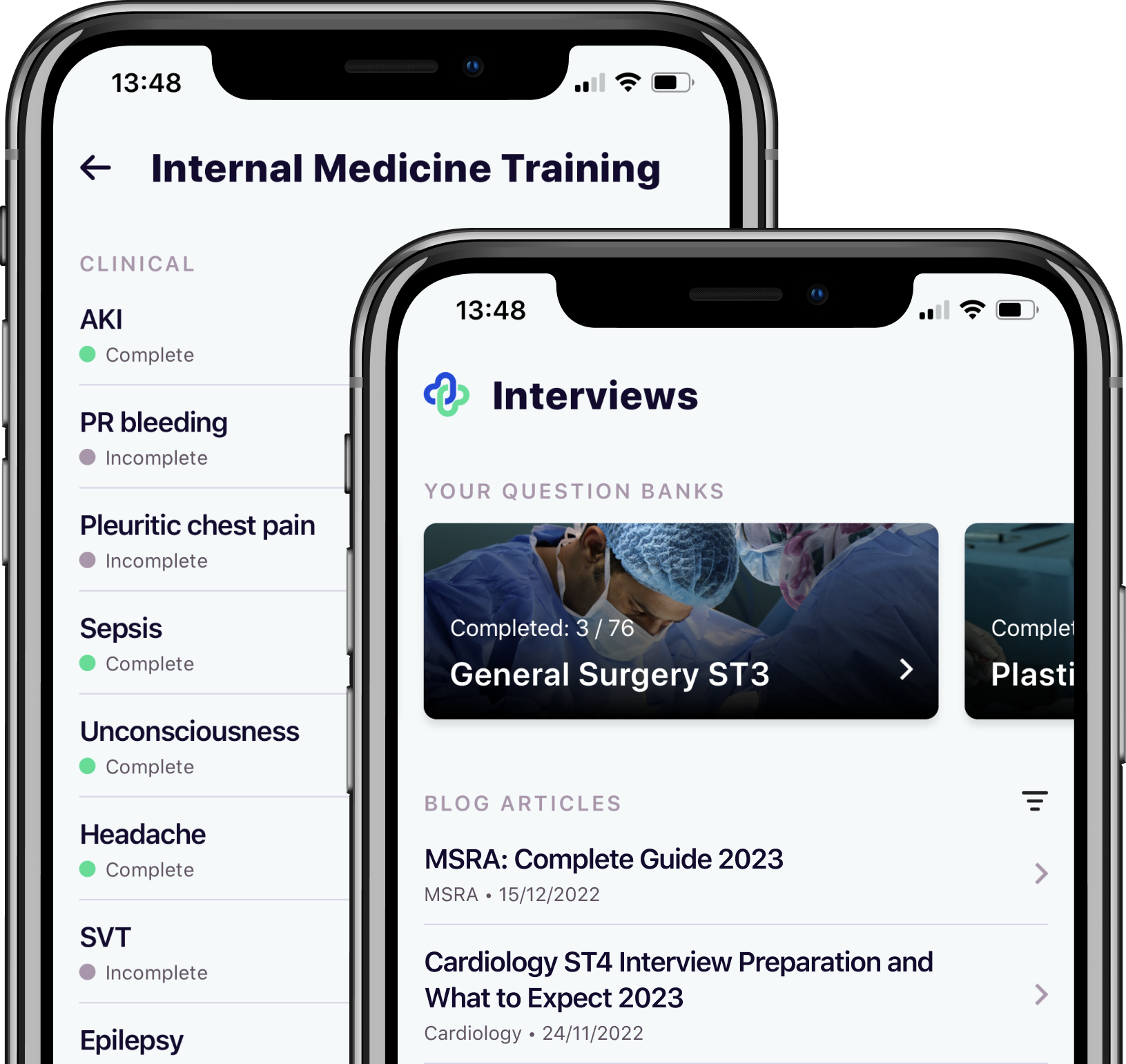 Take your subscriptions with you
Our mobile app allows you to access your interview and exam question banks wherever you are.