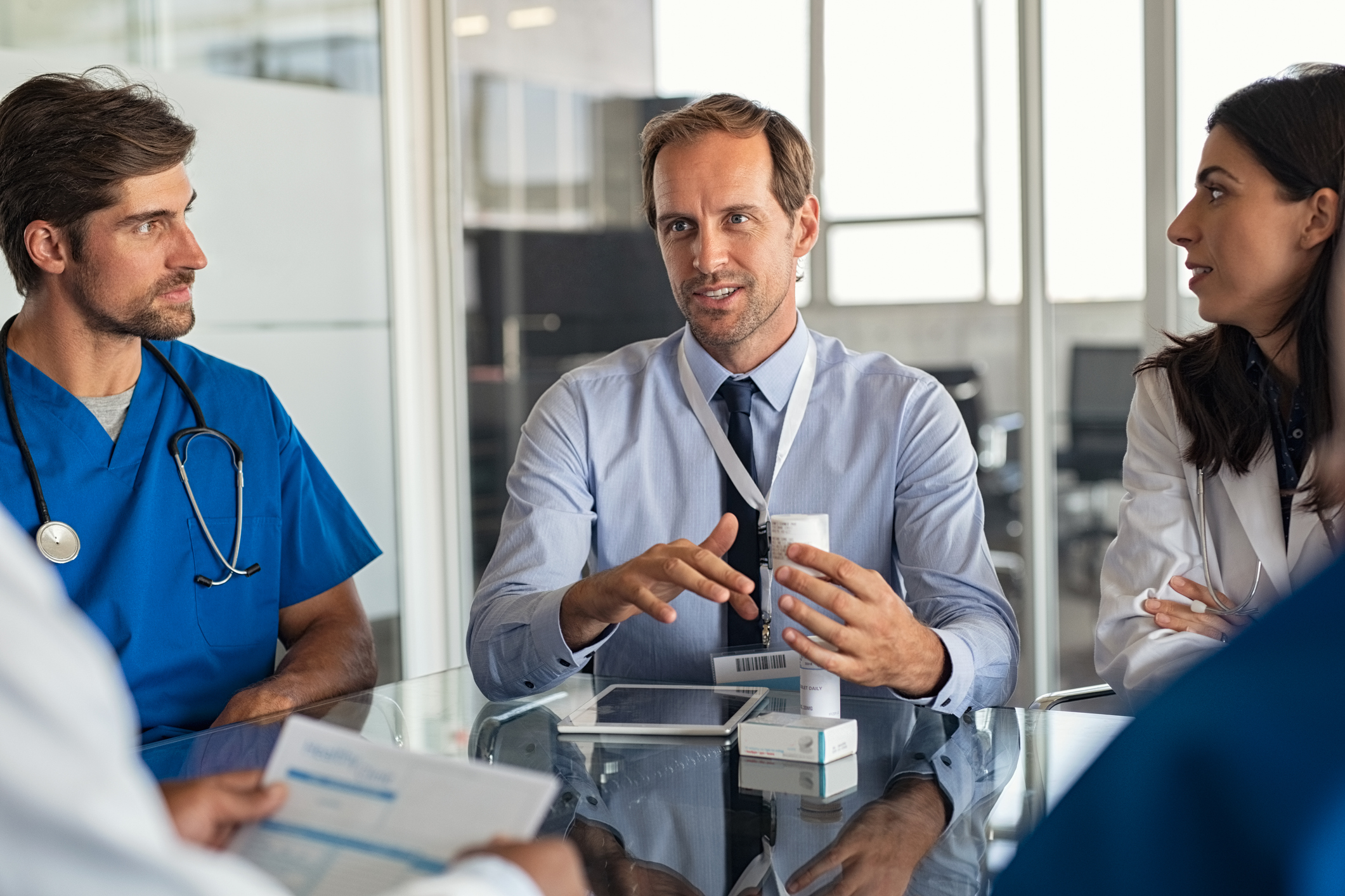 NHS Consultant Interview
8th November 2022
Consultant Interview Course
An NHS consultant interview will be different to any other interview you have experienced during your training. They are usually competitive, with multiple candidates applying for one position. It's therefore essential that you fully prepare for them. Many candidates go on several consultant interview courses before successfully getting appointed, as they are a great way of ensuring you know what to expect during the process and are as prepared as possible.
What is the NHS consultant interview?
The medical consultant interview is a panel interview, typically consisting of between six to eight interviewers, although it can be more. Understandably, this can seem like a daunting prospect; however, with the right preparation, you will be able to answer all the questions they ask you comfortably.
The interview panel will have already read your application and CV, so the interview is an opportunity to demonstrate your knowledge, skills and experience, but also what extra you can offer. This includes highlighting the desirable skills that you have, what you will offer the department and your ability to communicate well in stressful situations.
How long is the consultant interview?
Generally, the consultant interview will last approximately forty-five minutes. During this time, you'll answer a range of questions to demonstrate your suitability for the role; you can find out more about the types of questions in the 'NHS consultant interview questions' section below.
When do NHS consultant interviews take place?
NHS consultant interviews take place throughout the year, as and when positions become available. There is no national selection process as you will have experienced throughout your training. Don't be afraid to make connections with consultants in your specialty and enquire about potential opportunities.
NHS consultant interview questions
During the consultant interview, you'll be asked questions relating to your suitability and motivation for the role, including how your training and previous experience have prepared you.
You'll also be asked about your personal attributes, for example, your teamwork, leadership and management skills, and how you deal with things like stress, criticism and feedback, and conflict resolution.
Teaching, research, clinical governance and safe practice, and NHS issues are all key topics you should also prepare for.
Your communication skills will be assessed throughout and are a key aspect of the interview. It's vital that you can demonstrate to the interview panel that you can communicate proficiently during challenging situations.
How do I prepare for an NHS consultant interview?
Effective preparation is undoubtedly key to ensuring that you are successful at a consultant interview, and there are things that you can already be doing to prepare. Being informed about recent announcements/whitepapers relating to the NHS and your specialty will help you confidently discuss these topics. Understanding what the role entails outside of just the clinical aspect is also important. Simple things like meeting with the medical directors, service directors and the chief executive beforehand, if you can, is a good way of doing this. Make sure you make the most of these opportunities and ask as many questions about the trust as possible.
Likewise, if you're able to get involved in trust committee meetings or read what was discussed, you can become familiar with common topics covered, such as performance, finance and service development. This will provide you with valuable insight into the deeper workings of the trust, which will help you to answer questions more effectively in your consultant interview and highlight what you can offer.
Additionally, understanding the types of questions you'll be asked is essential to help you prepare well for the interview. Dedicating time to practice answering different questions you might encounter will help you feel more prepared, calm and confident when it comes to the interview, making the whole experience easier.
How does an online consultant interview course work?
An online consultant interview course should provide you with common questions asked during the interview and give guidance on how to answer them. Example answers will usually be given, but as your answers will be personal to you and your experiences, you should use these to craft your own responses, rather than just recite them as a model answer. You can generally expect access to information in various formats, including text, videos and interactive activities, to help you prepare. These courses are available 'on demand' so you can work through them in your own time.
Alternatively, virtual consultant interview courses are available, which provide a more interactive experience but must be taken at a set date and time, as you would with a face-to-face course. These tend to offer less information compared to an online course; however, there is the added benefit of being able to practice answering questions with others to build your experience and confidence in doing this.
How much does an NHS consultant interview course cost?
Prices vary depending on the provider you choose and whether it's a standard on-demand online course or a virtual day course. You can expect to pay in the region of £150 – £200 for an online course and £350 for a virtual one.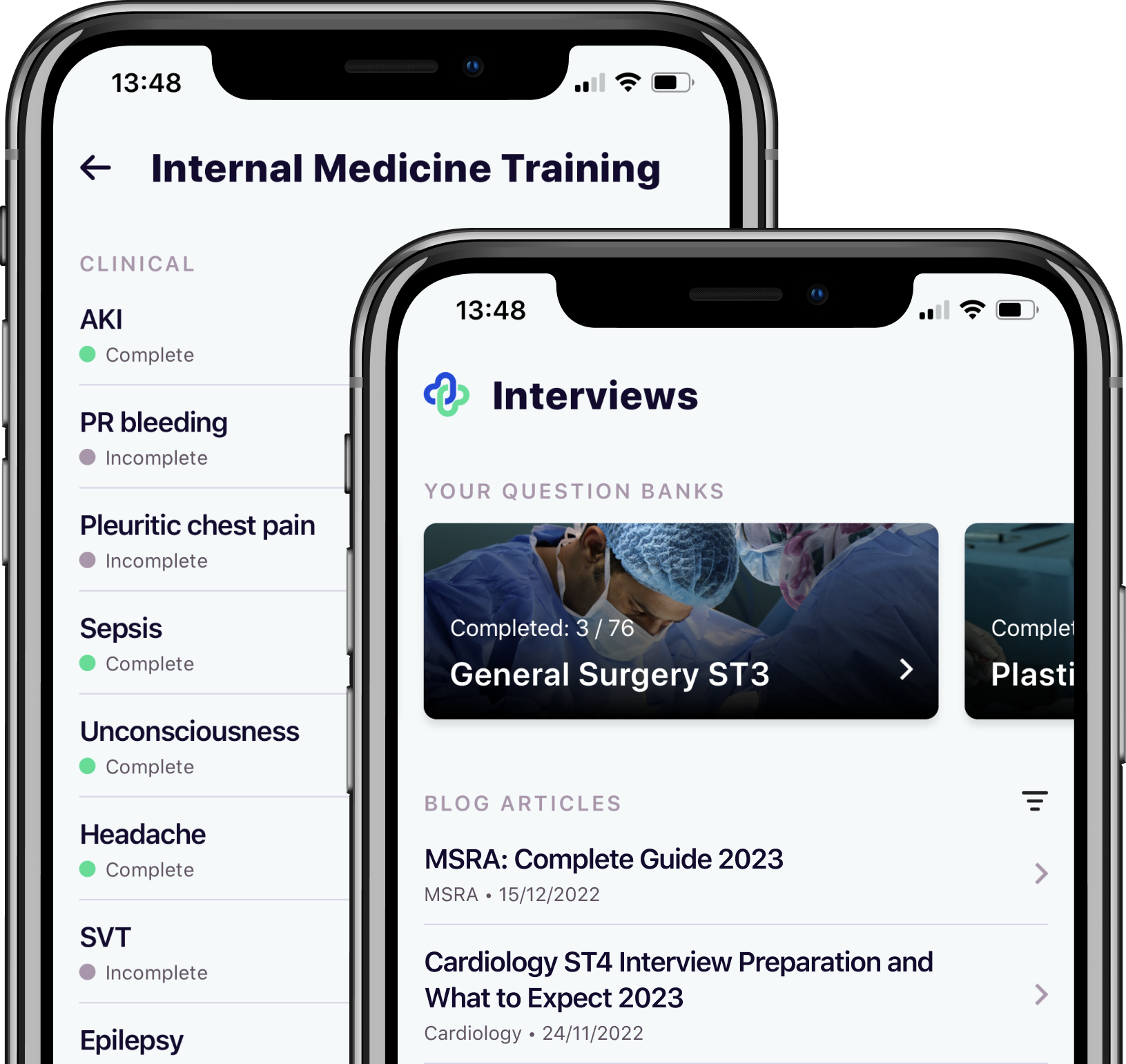 Take your subscriptions with you
Our mobile app allows you to access your interview and exam question banks wherever you are.