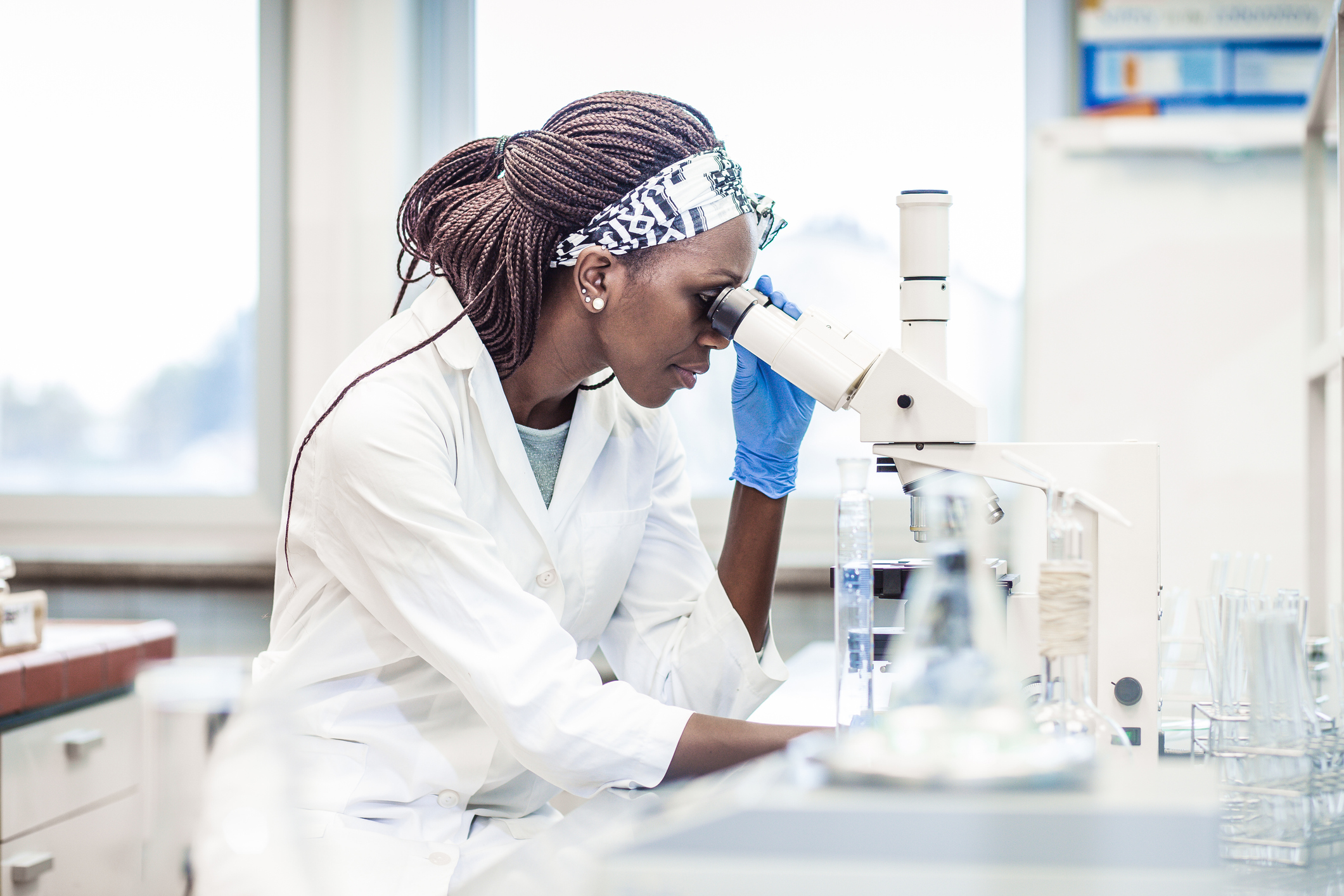 Histopathology ST1
16th November 2023
Histopathology ST1 2024
If you're applying for Histopathology ST1 in the 2024 recruitment window, this guide has you covered with everything from the key dates to the interview structure and how offers are made.
For 2023 recruitment, there were 380 applications for 109 Histopathology ST1 posts, resulting in a competition ratio of 3.49. That means that more than three people applied for each post. To help you beat the competition, we've put together our Histopathology ST1 interview guide.
Our Question Bank is coming soon! Sign up below for early access.
Histopathology ST1 Application
For the 2024 recruitment window, the Histopathology ST1 application deadline is 23 November 2023. It's important to submit your application well ahead of time, as those submitted after the deadline won't be considered.
When looking at your application form, assessors will be making their judgements based on a few key areas, including:
Qualifications
Clinical skills
Academic skills
Personal skills
Professional integrity
Commitment to specialty
You must meet the essential eligibility criteria to be longlisted. More information on the selection criteria can be found in the Histopathology ST1 2024 person specification.
If you're successfully longlisted, the self assessment section of your application will be used for the shortlisting process. You can find more information about this in the following section.
Histopathology ST1 Self Assessment
Part of the application requires you to complete a self-assessment and score yourself based on your achievements in a variety of domains. These include:
Additional undergraduate degrees and qualifications
Postgraduate degrees and qualifications
Presentation / posters
Publications
Teaching experience
Training in teaching
Quality improvement (QI)
Leadership and management
Commitment to Histopathology as a specialty
Histopathology related activities
You should answer each question to the best of your ability, ensuring you provide accurate information at the time of filling out the application form. Remember, once you've submitted your application form, you won't be able to amend the self-assessment section. Therefore, it's important to take your time with this part of the application.
To back up your self-assessment answers, you must submit evidence documents during the evidence upload window, which is 24 November – 15 December 2023. Assessors will use your evidence to verify your self assessment score. Your verified score will then be used to rank your application for the purpose of shortlisting candidates for interview.
You can find more information about the self assessment process, scoring and verification here.
Histopathology ST1 Key Dates
The 2024 recruitment timeline for Histopathology ST1 is as follows:
| Stage | Date |
| --- | --- |
| Vacancies published | 25 October 2023 by 5pm |
| Applications open | 26 October 2023 at 10am |
| Applications close | 23 November 2023 at 4pm |
| Evidence upload window opens | 24 November 2023 at 10am |
| Evidence upload window closes | 15 December 2023 at 10am |
| Panel verification | 8 – 10 January 2024 |
| Appeal window (72 hours excluding weekends) | 10 January (from 5pm) – 15 January 2024 (at 10am) |
| Clinical lead appeal day | 16 – 17 January 2024 |
| Invitation to interviews | 19 – 24 January 2024 |
| Interview window | 5 – 8 February 2024 |
| Preference open date | 12 February 2024 at 10am |
| Preference close date | 11 March 2024 at 10am |
| Initial offers released by | 20 March 2024 |
| Hold deadline | 4 April 2024 at 1pm |
| Upgrade deadline | 9 April 2024 at 4pm |
| Hierarchal deadline | 10 April 2024 at 4pm |
| Paperwork deadline | 17 April 2024 |
Histopathology ST1 Interview Format
If you're shortlisted for interview, you will be invited to book this through your Oriel account. Interview slots are offered on a first-come, first-served basis and must be booked before the deadline.
For the 2024 recruitment window, interviews will take place online through the Qpercom video platform. So, make sure you have a working laptop microphone and camera. The specialty recruitment website provides guidance about the online process and how to use Qpercom.
The Histopathology ST1 interview consists of five questions across two stations. Each station lasts 15 minutes and is designed to test different aspects of your suitability for the specialty.
You can find the different interview topics below, and how long you can expect each question to last:
Station 1
This station is 15 minutes long and consists of the following two questions:
Question 1 revolves around interpreting an image. For this question, you'll be shown an image and asked questions relating to it. This will last a total of 5 minutes.
Question 2 centres around Histopathology as a career. Here, you can expect questions about Histopathology and your experience of teamwork. This question will make up 10 minutes of the station.
Station 2
As with station 1, this station will last 15 minutes. It's formatted into the following 3 question areas:
Question 3 involves clinical knowledge scenarios and will make up 5 minutes of the total time.
Question 4 will focus on questions relating to clinical error and audit. Again, this will be 5 minutes long.
Question 5 is a case study, making up the final 5 minutes of the station.
The remote panel responsible for assessing your interview will consist of two consultants. There may also be a lay representative present, whose role will be to check for fairness and consistency.
Histopathology ST1 Offers
Before offers are made, preferencing will take place. This is your opportunity to state which posts you want the most, and those you want the least.
You'll be deemed successful or unsuccessful depending on your interview performance and subsequent interview score. If successful, the score you achieved at interview will determine your final score and ranking. Offers will be made in rank order.
For 2024 recruitment, initial offers will be sent by 20 March 2024 to successful candidates who have declared their preference for a post. Once the offer has been made, you'll have 48 hours to decide if you want to accept, reject or hold.
After accepting a Histopathology ST1 offer, you'll be directed to the relevant region, who will contact you to complete the application process.
Good luck with your application and interview!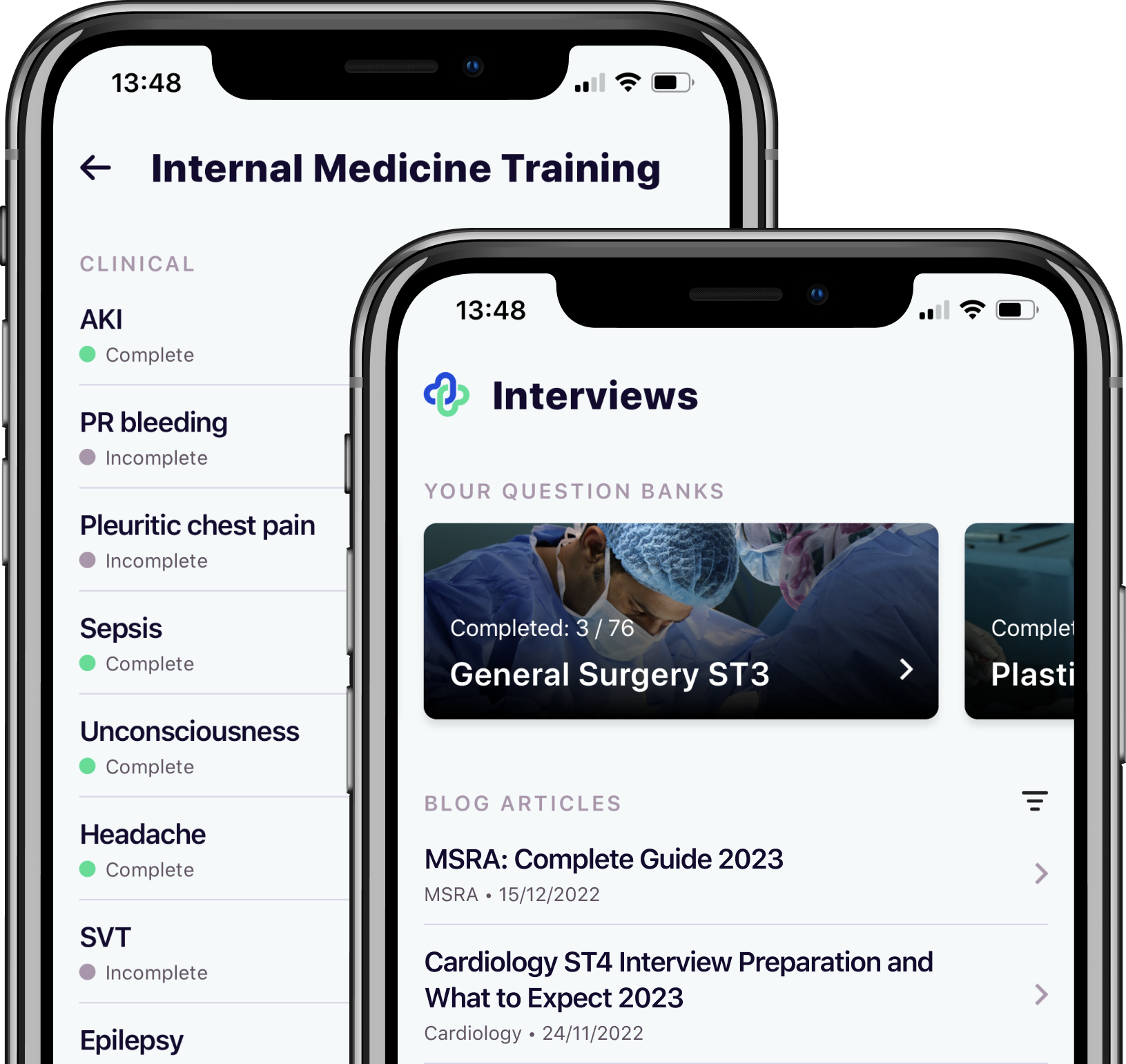 Take your subscriptions with you
Our mobile app allows you to access your interview and exam question banks wherever you are.