Over half of all junior doctors applying for Specialty Training posts each year will need to undertake The Multi-Specialty Recruitment Assessment (MSRA); our complete guide will provide you with information for the MSRA 2020.
Multi-Specialty Recruitment Assessment / MSRA Exam
The MSRA is a computer-based exam which is designed to assess essential competencies. It is currently used for entry in postgraduate medical training for the following specialities:
General Practice
Psychiatry (Core and CAMHS)
Radiology
Ophthalmology
Obstetrics and Gynaecology
Community and Sexual Reproductive Health
Neurosurgery
The MSRA results are used differently within each speciality's selection process so it's useful to check specific national recruitment websites for further guidance on individual specialities.
Test Centre Locations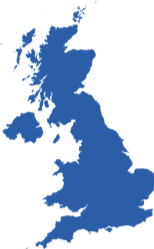 The MSRA is delivered in Pearson VUE test centres across several consecutive days within the MSRA window. The exam is offered throughout the UK and internationally; you can find your closest test centre here. It's worth noting that there may not be availability at your nearest or preferred Pearson VUE test centre, due to the demand within the short assessment window, so you may be required to travel further to sit your exam.
MSRA Exam Dates 2020
Once the application window has closed for your chosen specialty and successful candidates have been longlisted, you'll be invited to register with Pearson VUE and book your MSRA, if you meet the eligibility criteria outlined during the application process. Although the application deadline date and the MSRA assessment window are the same across the specialties, the MSRA registration invites will be sent out at different times, depending on the longlisting timeframe, which may affect the test centre availability when you come to register.
If you have previously registered with Pearson VUE for the MSRA (after August 2017) you won't be required to re-register, however, you will need to book your assessment once you receive your invitation to do so. If you fail to register and complete the MSRA your application will be withdrawn.
The next MSRA assessment window, which will be available for applicants who apply within the Round 1 Re-advert application process, will be Thursday 26th March – Monday 30th March 2020:

The exam will be available within Pearson VUE test centres at various locations in the UK and limited locations overseas.
MSRA Exam Cost
There is no charge for the assessment; however, you may incur travel and accommodation costs, which will be not reimbursed, so it advised that you book your assessment as soon as possible to avoid missing out on your closest test centre.
Structure of MSRA
The MSRA is separated into two parts:
Professional Dilemmas Paper
Clinical Problem Solving Paper
Both elements of the exam are based on the Foundation Programme curriculum and are designed to assess how you apply your clinical knowledge to support you to make clinical decisions.
How Many Questions in the MSRA?
| MSRA Paper | Number of Questions | Number of Questions Contributing to Final Score | Test Time |
| --- | --- | --- | --- |
| Professional Dilemmas | 50 scenarios | 42 (8 pilot questions) | 95 minutes |
| Clinical Problem Solving | 97 questions | 86 (11 pilot questions) | 75 minutes |
Professional Dilemmas Paper
The Professional Dilemmas Paper is designed to assess your understanding of situations which may arise while working as a doctor and your response to these challenging situations; it requires you to draw upon your judgments regarding priorities and your approach to working.
Although a general understanding of typical primary/secondary care work is required, the Professional Dilemmas Paper does not assess specific knowledge within speciality training or your problem solving skills, rather it focuses on professional attributes and behaviours when interacting with patients and colleagues and requires you to demonstrate your judgement regarding the most appropriate behaviours within given scenarios.
The paper centres around the following core areas:
Professional Integrity
Coping with Pressure
Empathy and Sensitivity
Format of the Professional Dilemmas Paper
The Professional Dilemmas Paper is separated into two parts:
| Part 1 – Ranking | Part 2 – Multiple Choice |
| --- | --- |
| You will be given scenarios and asked to judge the appropriateness of four or five independent actions in response to the situation presented.You will be required to rank the actions in order from the most to the least appropriate response to the situation. | You will be given eight plausible actions for each scenario and asked to select the three most appropriate actions.You will be required to consider the appropriateness of each individual action and select three responses which will fully resolve the situation when used in combination. |
Clinical Problem Solving Paper
The Clinical Problem Solving Paper is designed to assess your ability to apply your clinical knowledge and make clinical decisions within the context of everyday practice.
Although the scenarios are relevant to foundation level clinical practice (FY2), it does not aim to simply assess your recall of knowledge, but focuses on your ability to synthesise and apply your medical knowledge appropriately.
Format of the Clinical Problem Solving Paper
You will be presented with clinical scenarios and required to utilise your judgement and problem solving skills in order to determine the appropriate diagnosis and treatment of patients.
Within the eighty-six questions, there are two types of questions, making up roughly half of the questions each. The question types are:
| Extended Matching Questions | Single Best Answers |
| --- | --- |
| You will be given a set of responses (usually between 7 – 10) and asked to select the most appropriate option for multiple, individual scenarios.Each of the responses may be used once, more than once or not at all when selecting a suitable option for each scenario. | You will be given a set of responses (usually between 5 – 8 in this instance) and asked to select the most appropriate option for a single scenario. |
The Clinical Problem Solving Paper includes scenarios which cover the following topics:
Cardiovascular
Dermatology / ENT / Eyes
Endocrinology / Metabolic
Gastroenterology / Nutrition
Infectious Disease / Haematology / Immunology / Allergies / Genetics
Musculoskeletal
Paediatrics
Pharmacology
Psychiatry / Neurology
Renal / Urology
Reproductive
Respiratory
The test also assesses the following core competencies:
Investigation – Focusing on specific investigations to support a more conclusive diagnosis or to rule out possible causes of illness / injury.
Diagnosis – Evaluating the symptoms presented by a patient to identify a possible condition, disease or injury.
Emergency – Recognising patient risk and a potential serious illness requiring immediate action.
Prescribing – Advising, authorising or reviewing a patient's clinical management plan – specifically the use of medicine / drugs.
Management (non-Prescribing) – Advising, authorising or reviewing a patient's clinical management plan – specifically the use of non drug-related treatment.
MSRA Results
Shortly after the MSRA testing window has closed, your MSRA result will be available within your Oriel account against your application shortlist scores.
How is the MSRA scored?
One mark is awarded for each correct response within the MSRA, meaning there are multiple marks available within the Professional Dilemmas Paper. There is also no negative marking, so it's worth attempting to answer all the questions. Remember, you can still pick up some marks on answers which aren't completely right, but you won't receive any marks for missed questions.
Each specialty uses the MSRA score differently, so it is useful to check specific national recruitment websites for further guidance on your chosen speciality. For the majority of specialties, your score will be used to shortlist for interview, as well as contributing to your overall ranking, along with your interview score.
Details of how the GP application process incorporates the MSRA score is given below as an example:
GP entrance exam / MSRA GP
For GP applicants, your MSRA score for each paper is normalised; this is usually around a mean score of 250, but as normalisation is dependent on each year's average scores, there could be a variation of up to 40 marks either side of the mean score.
The scores for each paper are also banded (1 – 4), with a band one indicating that the minimum threshold has not been met. If you achieve a band one in either of the papers you will not be able to progress with your application. However; if you are unsuccessful in achieving the acceptable standard, it is possible to resit the MSRA within a different assessment window, as long as it's within the same recruitment year. If you achieve a passable score (bands 2-4) you will not be able to resit the MSRA within the same recruitment year.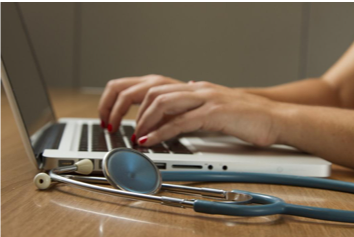 If you achieve a total score of 550 for the Professional Dilemmas and Clinical Problem Solving papers, ranking you approximately in the top 25-30 percentile of applicants, not only will you not have to attend a face-to-face assessment at the Selection Centre, you will also be ranked first, ahead of applicants whose application is progressed following the Selection Centre, meaning that your chances of receiving an offer of training in one of your more preferred programmes or locations is increased.
How to prepare for the MSRA / MSRA Exam Preparation
While your previous studies and work as a junior doctor will have prepared you for some of the questions and scenarios within the MSRA, it's advisable to allow adequate revision time for the MSRA, as you would with any other exam.
The following tips will help you with your MSRA preparations:
1. Allocate as much time as you can to preparing for the MSRA
The more practice questions you do the more chance you have of scoring a higher score, it's that simple.
2. Familiarise yourself with the topics that will be covered within the Clinical Problem Solving Paper
Dedicate enough time to covering each specialty, to ensure that you are confident in all areas that will be included within the paper. Focusing on one specialty at a time will also allow you to identify common themes and to consolidate your learning within each topic.
3. Include timed papers within your MSRA preparations
Exposure to timed practice papers will give you a realistic view of how much you'll get through within the time frame/how long you'll have to check back through your answers. Practice completing the two papers back to back, so you're used to the demands of the full MSRA – almost three hours completing an exam is no easy task.
MSRA Exam Practice
As mentioned with the GP example, in some cases a high score can allow you to skip the interview section of the application and be ranked above fellow applicants, therefore increasing your chances of receiving a training offer in your preferred programme/location, so it's worth investing the time practising for the MSRA exam.
To effectively revise for the questions/scenarios which may appear on the MSRA, invest your time in completing practice questions and full timed mock exams.
MSRA Practice Questions / MSRA Question Bank
To really show off your skills and achieve a high score on the MSRA, it's worth putting in the effort to revise for the assessment. Completing a combination of practice questions and full practice exams during your revision for the MSRA will help you to fully prepare for the exam.
1. Practice Question Banks
You can work through practice questions in your own time, giving you the opportunity to familiarise yourself with the different question formats and types of scenarios you will encounter in the exam.
2. Timed Practice Test
By mimicking the exam conditions, it gives you the opportunity to develop your speed, to ensure that you can complete all the questions within the timeframe, as well as your stamina to complete the two papers.
MSRA Tips
Hopefully this has provided you with basic information about the MSRA to help you to begin your preparation for the exam.
Below are a few final nuggets of information to support you with your MSRA preparations:
Pearson VUE provides a generic tutorial which gives you the opportunity to familiarise yourself with the controls and screen layout of the exam – useful so you know what to expect when it comes to the exam so no time is wasted trying to figure these out.
During the exam there is a glossary of frequently used terms and a list of abbreviations – great to use if you're less familiar with the UK medical system or if you just have a moment of panic and go blank.
It's so basic, but remember to read the question carefully – it's easy to miss things when you're rushing and the information provided will help you to give the best possible answer to the question.
We mentioned it already, but remember the papers are not negatively marked, so answering a question will always be better than leaving it blank.
The most important thing to remember is not to underestimate the MSRA and to prepare fully to give yourself the best possible chance of scoring highly on the exam.
The following links have been used as research when developing this post and may also be useful to you for further information:
Medibuddy – A Guide to GP Recruitment 2020: https://medibuddy.co.uk/gp-stage-3/a-guide-to-gp-recruitment-2020/
Multi-Specialty Recruitment Assessment (MSRA) – Test Blueprint & Information: https://gprecruitment.hee.nhs.uk/Portals/8/Documents/National/MSRA%20Test%20Blueprint%20Information%20(Final).pdf?ver=2019-11-08-150844-400
NHS GP Recruitment – MSRA Guidance for Applicants: https://gprecruitment.hee.nhs.uk/recruitment/applicant-guidance/msra