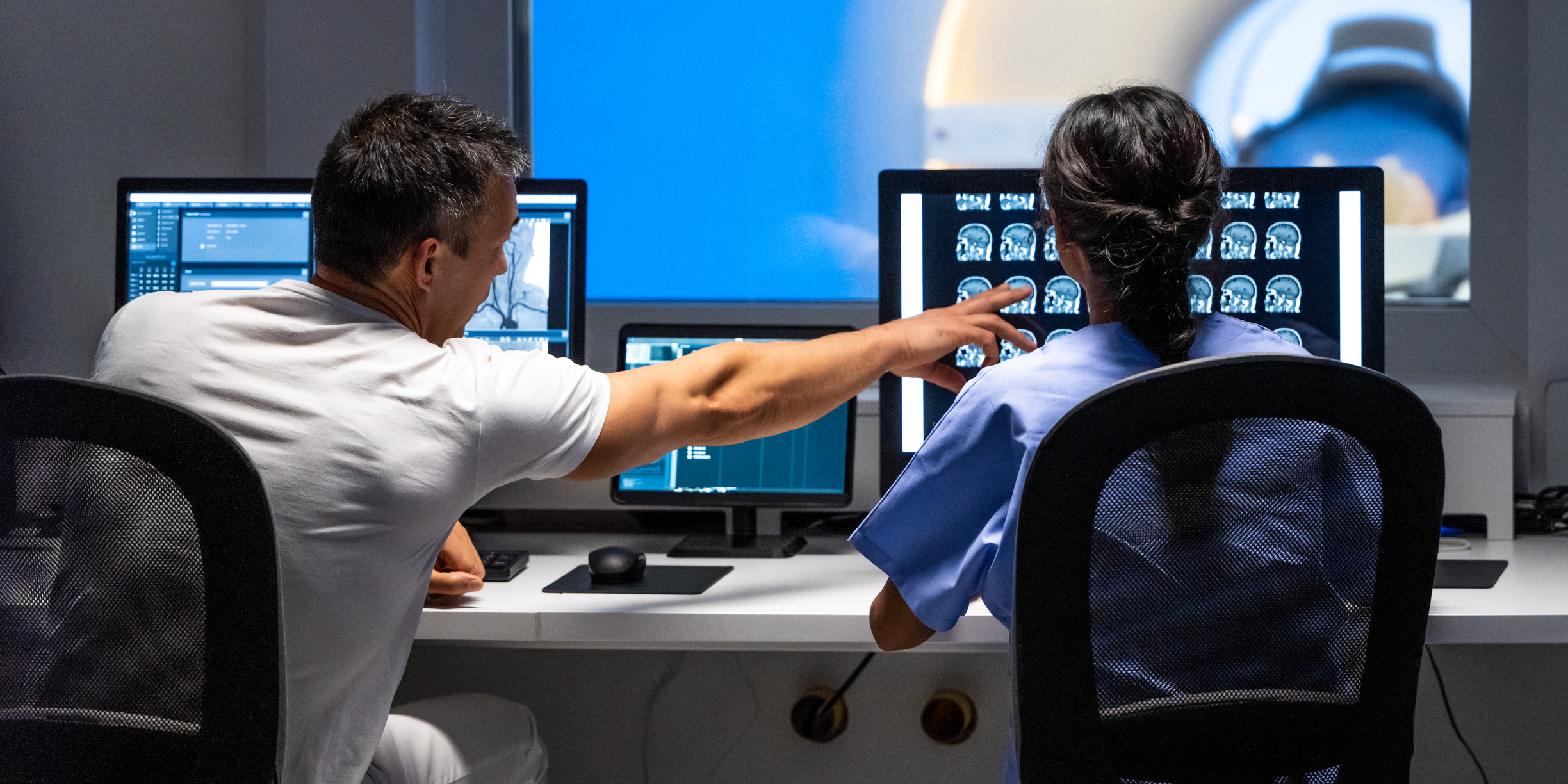 Radiology
30th October 2023
Radiology Interview Self Assessment Marking Scheme
Candidates are required to complete a self assessment of their portfolios as part of the application form. This score combined with the MSRA and interview score are used to rank all candidates.
This component of the application process has been moved online, and candidates will be asked to score their self-assessment online via the ORIEL platform. Evidence will be uploaded onto a portal and reviewed by radiology consultants to ensure that scoring is accurate. Scores can be moderated and altered if the reviewers feel that the provided evidence does not support the candidate's self-assessment. Following this, candidates have the opportunity to submit an appeal if they feel the challenge on their evidence was not appropriate. This is not the ideal situation to be in. To avoid it you should not try to overscore yourself, and ensure the evidence you provide is robust and coming from official sources. Whilst there is no physical portfolio required, we highly recommend that you include all of your achievements and experiences together, in a physical or online folder, so you can easily refer to these.
Radiology ST1 self-assessment criteria
The complete self-assessment criteria has been provided by HEE, and the document is available on ORIEL. From the 2022-2023 application cycle the self assessment criteria underwent some considerable changes. Previously the portfolio was scored out of 10, with 5 individual domains. From the 2022-2023 application cycle this changed to a possible 45 points amongst 7 domains. Candidates were made aware of this change only a short while before the self assessment deadline, coming as quite a shock, to say the least. Objectively speaking however it does favour applicants with more focused radiology specific achievements, as opposed to those who have thrown in a generic application as a backup. The form is divided into multiple domains with a brief overview below. The specific number of points for each level of achievement can be found in the actual self assessment document:
Commitment to radiology
Maximum points for multiple significant exposures to working in a radiology department. 
Leadership and management


Maximum points for holding a leadership/management role within a national capacity, relevant to radiology. Few points for local or regional roles, or non radiology specific roles.

Teaching and training


Maximum points for making a major contribution to a national/international teaching programme, with the teaching programme spanning over at least 3 months.

Formal teaching qualifications


Maximum points for holding a formal master level teaching qualification.

Audit and quality improvement
Maximum points for leading two completed radiology relevant audits that have resulted in a change in practice.
Academic achievements
Maximum points for a postgraduate research degree. Second highest points for at least one publication relate to radiology as a first author. Fewer points for oral or poster presentation related to radiology presented at least at a national level.
Prizes and awards


Maximum points for either a prize awarded by a radiology society, or distinction in the final year of medical school.
Radiology Self assessment hints and tips
Given the recent change in the portfolio scoring criteria, it is unlikely such a drastic change will happen again soon, but it is not entirely out of the question. What will always be required at a minimum on any serious radiology application will remain the same. These include: taster weeks in radiology, radiology audits and some evidence of teaching. This should be your starting point and then build up your application from there.

In general, more credit and higher marks are awarded for radiology-themed achievements and achievements on a larger scale.

There is a limit to how high you can score within a given category – it is better to ensure you have good achievements within all the categories, rather than focussing entirely on one category. For example, there is no advantage to having 5 radiology papers vs having 1 radiology paper, and your time is better spent ensuring you have completed an audit loop and presented it to a high-level meeting.

Some things are not realistic to achieve within the time frame for the interview – e.g. if you do not have a PhD currently, you are unlikely to obtain one prior to interviewing. Do not let this dishearten you too much – very few applicants will have this, and you can still obtain maximum marks within that category in other ways!

Focus your time and efforts on points which will be high yield, and will save you time. For example, as per the current portfolio scoring system, a second taster week in radiology will take you from 6 to 10 points. That's a 4 point difference, which is almost as many points as the maximum number you can achieve for academic achievements of

5 points for a PhD or masters! A second taster week will take one week of your time compared to the minimum of one year it will take to complete a masters.

See if there are ways that you can use a single achievement into multiple categories. For example, if you closed the loop on an audit and your interventions resulted in a change in practice, as well as presenting this locally, submit your work as an abstract to a national radiology conference. 
You will be ranked based on your self-assessment score, MSRA, and your interview, so preparing for each of these thoroughly is important when putting together your application. Don't forget to check out our MSRA Question Bank for your exam preparation and our Radiology ST1 Interview Question Bank, written by previously high-scoring applicants, that will guide you through your interview preparation. 
Good luck!
Useful resources:
Radiology ST1 Interview Question Bank – Updated for 2024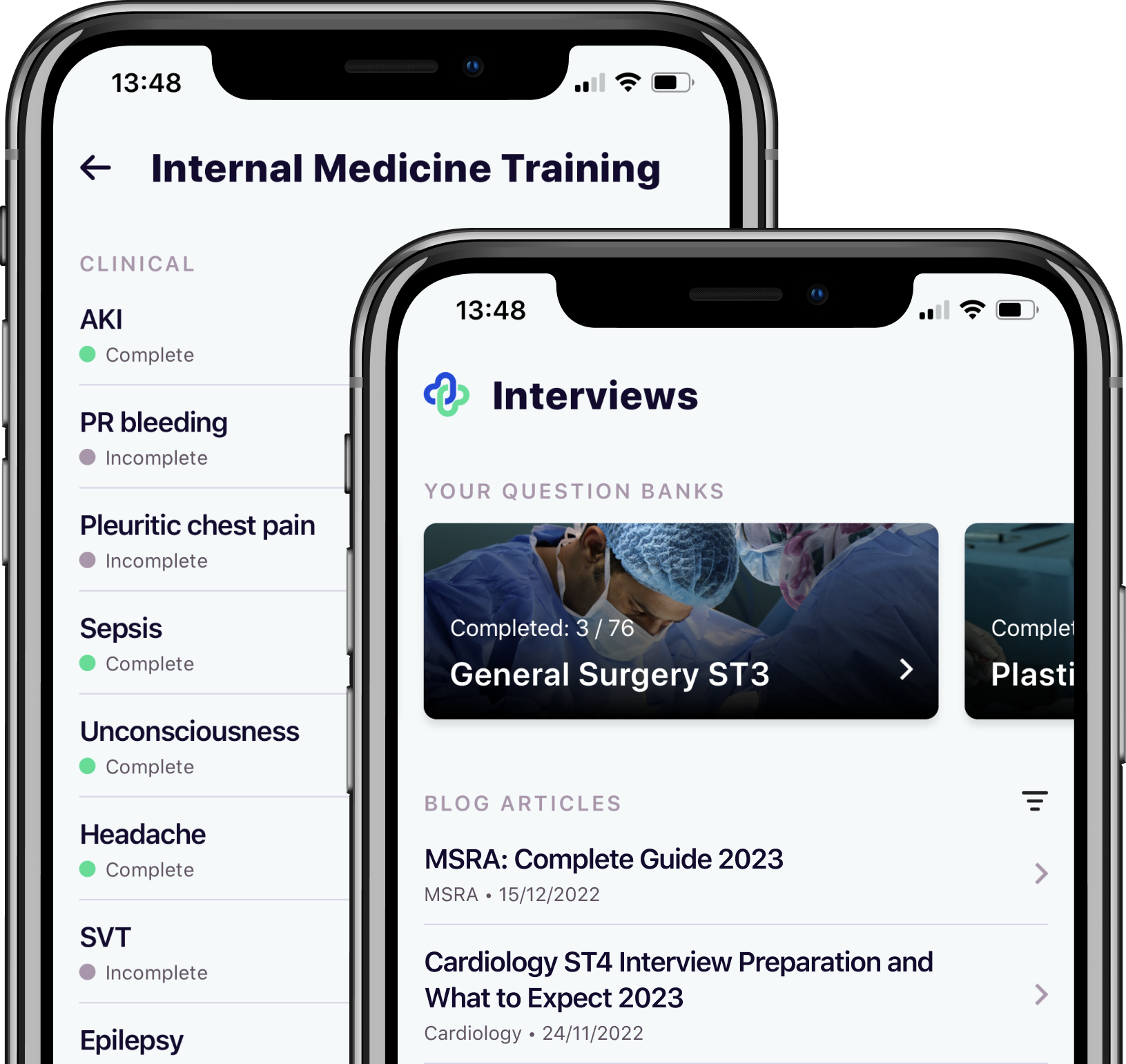 Take your subscriptions with you
Our mobile app allows you to access your interview and exam question banks wherever you are.