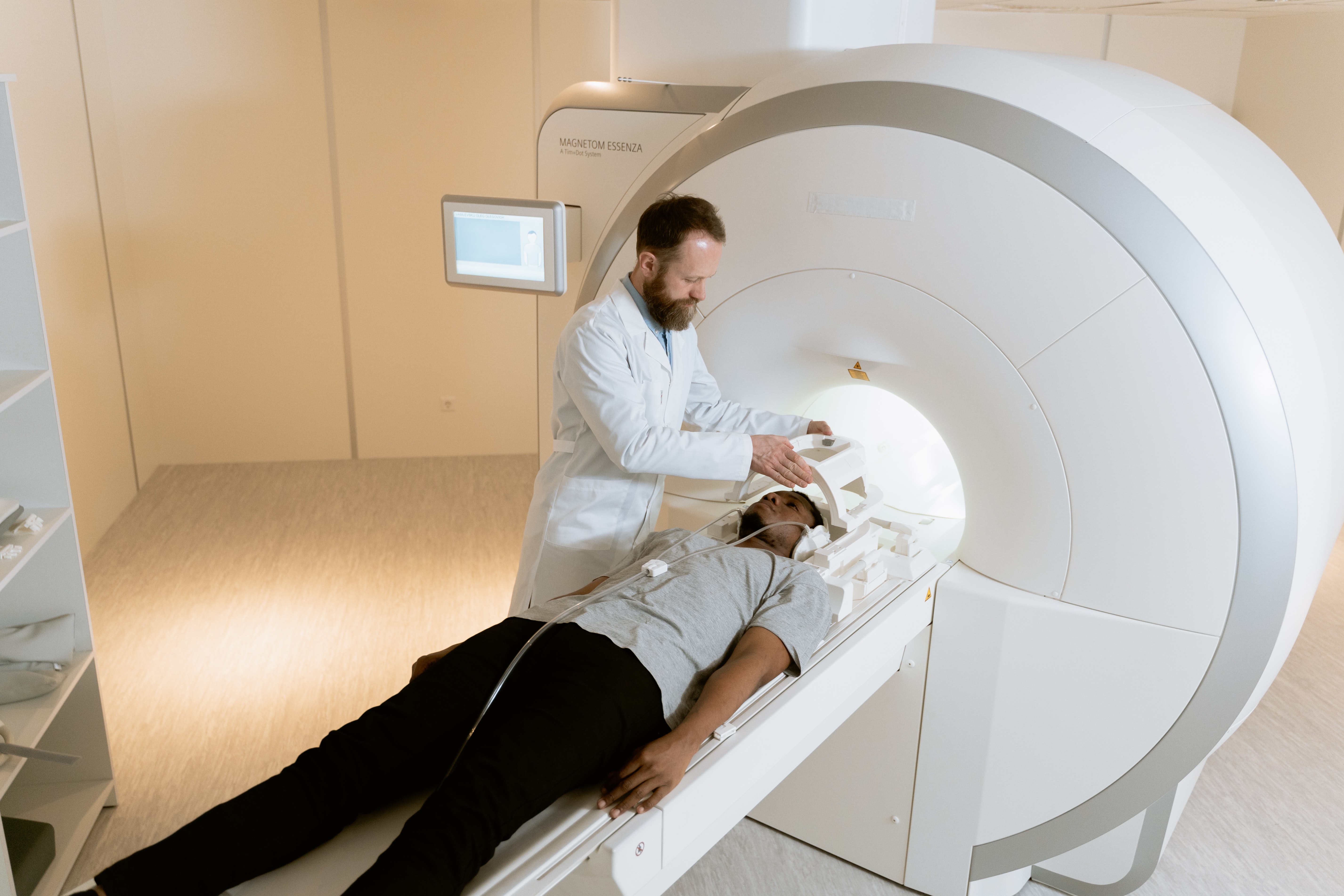 Radiology
27th November 2017
Radiology ST1 Interview Preparation
Preparing for the ST1 Radiology Interview can be difficult due to the limited resources out there. As described in our previous post about the Application Process, the overall radiology application can be divided into the Specialty Recruitment Assessment (SRA), and the interview itself. This post will focus on preparation for the interview. We've also developed the Radiology ST1 Interview Question Bank to help you rank highly in the interview.
The person specification for clinical radiology is perhaps the most important document to familiarise yourself with, prior to making your application (link at the bottom of this article).
Basic eligibility
In terms of the basic general eligibility criteria, most of it is basic stuff that the vast majority of candidates will automatically fulfil. More specific, unusual personal circumstances are beyond the scope of this post and you are better off emailing HEE London and South East Recruitment directly if you are worried you are ineligible. However, one specific point to make is that applicants must have 18 months or less of experience in Radiology (excluding Foundation Year modules) to be eligible to apply.
CV preparation
Your CV will form an important part of the interview and application process. Please be aware however, that unlike other specialty interviews, for radiology the interviewers will NOT have a chance to see your CV or portfolio beforehand. The first (and only) time that they see your portfolio is during the interview itself. In recent years, candidates have been asked to go through their portfolio with the interviewers during the interview station, highlighting the key achievements/ criteria that they have met. This means a few things:
It is a good idea to keep your portfolio streamlined and include only important achievements – padding out your portfolio for the sake of it with unnecessary/ irrelevant material will only make it more unwieldy, and lessen the chances of you finding the bits of importance under the pressure of an interview
You need to know your portfolio inside out – under the pressure environment of an interview you need to be able to quickly show the assessors your key achievements
There is a limit to how much you can go through during the timeframe of the interview, and therefore concentrate on trying to have evidence of achievement in each criteria, rather than overly focussing on one area
In terms of the criteria listed by the person specification, overall domains include the following:
Commitment to radiology – unless you have actually worked within a radiology department, it is essential to have attended a taster week within radiology. Be prepared to talk about what you learned/ observed, and how it confirmed your desire to do radiology as a specialty

Attendance at radiology courses/ conferences will also provide evidence for your commitment to the specialty
Qualifications – this includes BScs, MDs, PhDs, and post-graduate exams (such as MRCP or MRCS)

BScs, MDs, PhDs are probably difficult to achieve within a short timespan, so do not worry if you do not have one. Few applicants will have MDs or PhDs.
On the other hand, it is worthwhile trying to pass some postgraduate exams, as this is something that is achievable within your Foundation Years (if you are applying from a more senior role such as Core Medical or Core Surgical Training, then chances are you already have these)

Research – particularly radiology-related. If you have a paper then this is ideal, although this may be difficult to achieve so do not stress too much if you do not have one. Even a non-radiology related paper is valuable
Audit – again, it is better to have a radiology related audit. It is probably easier to get a radiology related audit (compared to a radiology related paper) so it is worth focusing your efforts on this, especially as many other candidates will have one. It is better to have completed the audit loop, as this demonstrates clinical improvement/ improvement to patient safety
Teaching – all applicants will have done some teaching. In order to stand out, consider attending a teaching course. Alternatively, consider organising a teaching programme for medical students (beyond the isolated single sessions that most people do). In terms of presenting teaching feedback, it may be worth collating feedback into a few pages summarising favourable comments/ data from your overall teaching – this avoids the problem of shuffling through pages and pages of feedback forms
Management and leadership – this is a bit more vague and difficult to provide evidence for.

Consider attending a management/ leadership course (if feasible)
Alternatively, consider providing examples a non-medical context (e.g. leadership roles within university societies, from hobbies etc)
The person specification also suggests providing examples from multi-source feedback assessments
https://www.pathway.oriel.nhs.uk/Web/Sys_Documents/bfd6e64f-5274-46cf-acb1-426d7b9f734c_Clinical-Radiology-ST1-PS-2017-2.pdf
Further reading
Try our other articles on the ST1 Radiology Interview.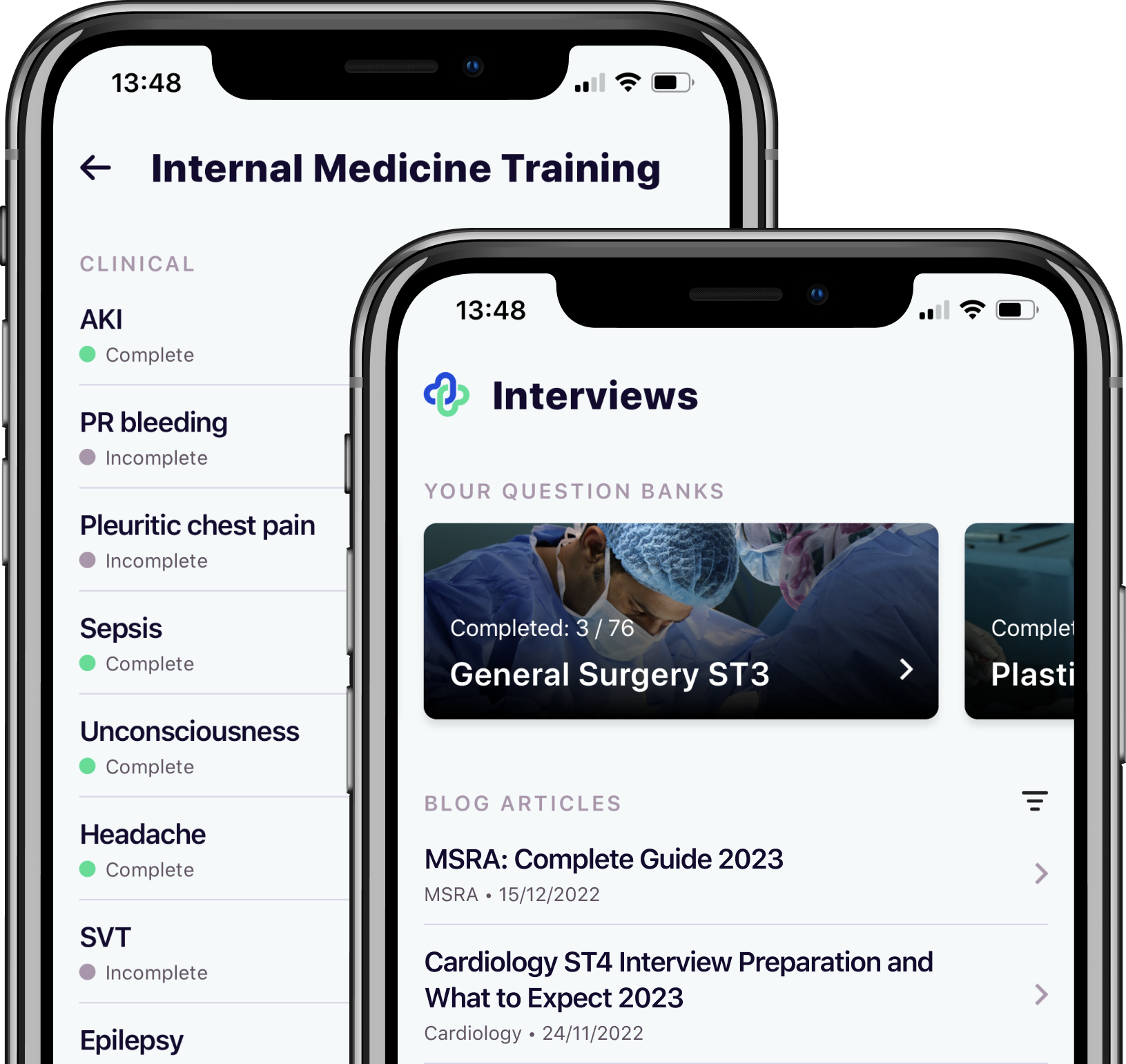 Take your subscriptions with you
Our mobile app allows you to access your interview and exam question banks wherever you are.